Alright, last update for my Montreal posts! It's hard to believe that I only spent three days there! We left Montreal this morning...
Before I start, I'll say that the hotel we stayed at called  "Le Nouvel", wasn't really that great at all. It always felt really...damp... in the room! Even with the A/C and fan on, it felt really uncomfortable. And the room smelled really weird. It wasn't really that great. ):
Wednesday was really cold... I think the temperature was a high of 21*C, but it felt cooler because it was cold and windy! Seriously, the Canadian summer so far has been utter crap. It was hot during exam time, and the not really cold and didn't feel summery at all...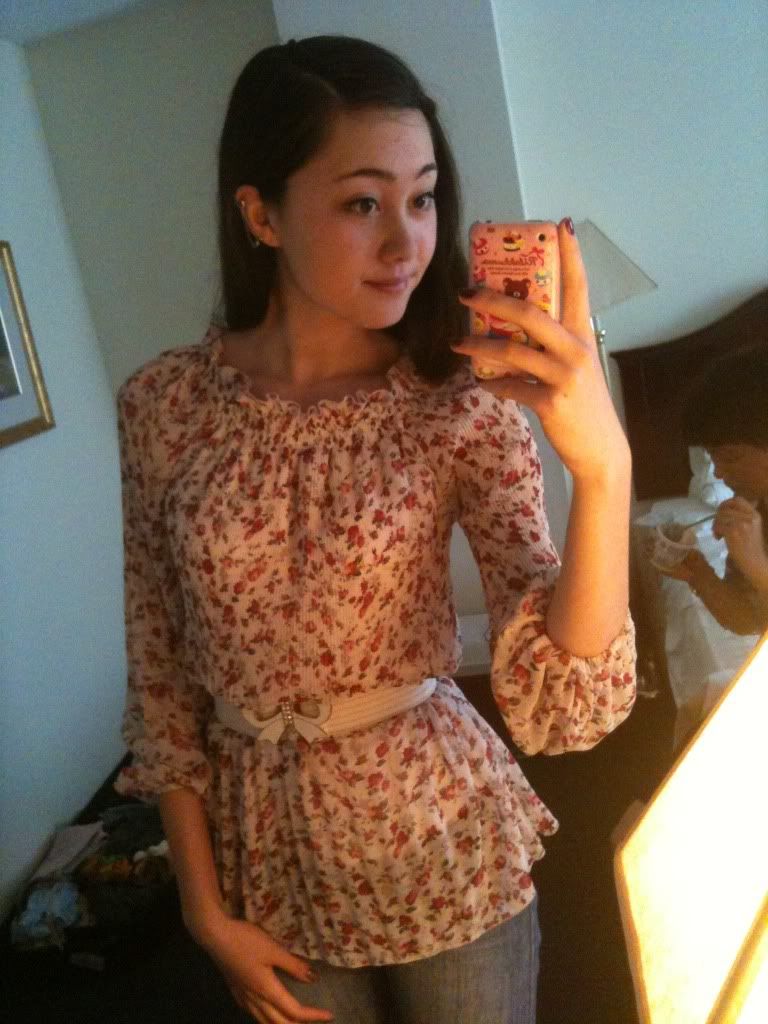 Flowery top and white ribbon belt from Just Cawaii (in Pacific Mall), knee length jean shorts (Urban Behaviour).
My bangs/fringe are at a good length that they're not too long, yet long enough to braid and pin to the side!