Sorry for such a late post, I really intended for this to be posted earlier but I couldn't figure out how to do the leg armor... 

I'll be debuting it at Anime North 2011, which is May 27-29, 2011. It's taking place at the Toronto Congress Centre! 
Jean will be Dead Master
Ringo will be Black Rock Shooter
Amie will be Kirin from Monster Hunter (LOL so random)
Recently we've been having very crap weather... It's been rainy,cold, and grey for the past week! 

 Definitely not nice May weather! This definitely does not work out well for our Black Rock Shooter group, as:
1. We will not have much clothing on, HAHAH it's going to be quite cold, meaning we'll have to camp out at the DoubleTree for most of the day.
2. We have massive weapons , so they might get damaged. 

3. Our hotel is a 10 minute walk from the convention centre... So it's not going to be very nice if we have to walk all that way! 
I don't care if it's grey, I just want it to be 20

°C or higher, and NOT rainy! NO RAIN! /does rain dance/ 

Anyway, here are some progress pictures for my BLACK GOLD SAW cosplay!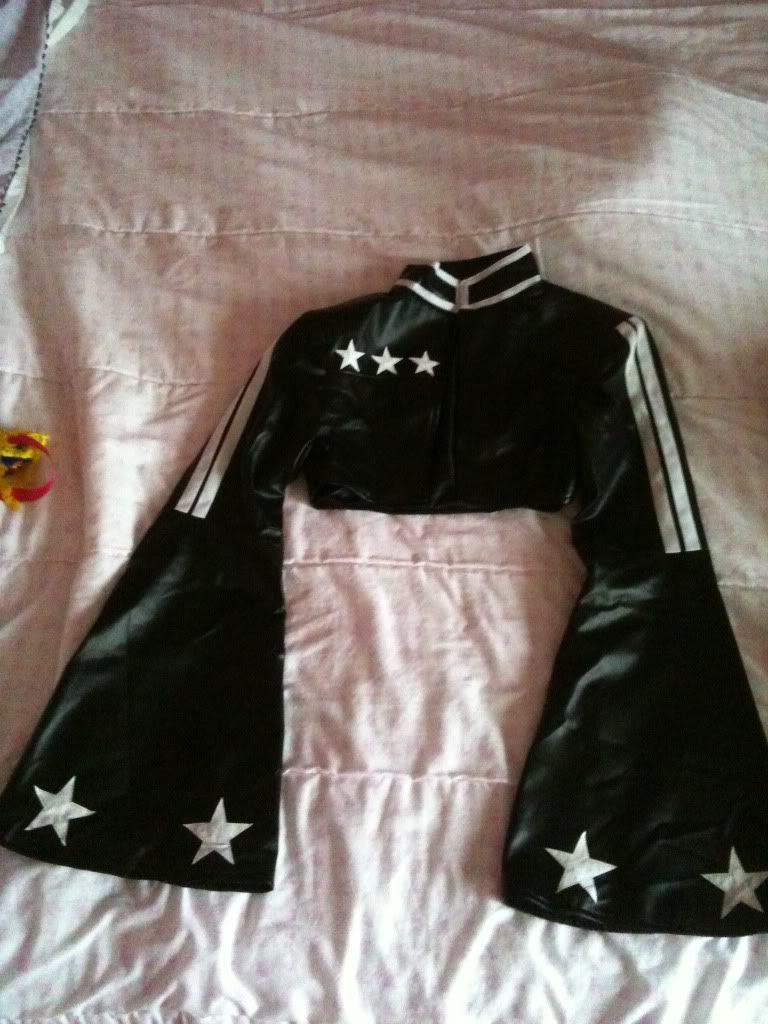 My jacket arrived! Thank god for reliable eBay sellers 

, and not the stupid commissionner who I ordered from. Seriously, they said they'd have it to be by the 14th of May, hardly sent me any emails, and when they did reply they gave me short answers with no pictures of my commission. I'm giving them until the 1st of June and then I'mma get ANGRYYY.